All patients are welcome to be seen at either our Delhi or Taylor Creek office.
For routine calls, call 513-922-8200 for questions or to schedule appointments at either office.
For urgent calls after hours, call 513-922-8200 and follow the prompts to reach our Nurse Triage service.
For emergencies, call 911.
Delhi Office Hours

663 Anderson Ferry Road
Cincinnati, OH 45238
Phone: 513-922-8200
Fax: 513-347-2407
Directions
Monday to Thursday: 8:15 AM – 7:00 PM
Friday: 8:15 AM – 4:30 PM
Saturday: 8:15 AM – 1:00 PM
Sunday: CLOSED

Delhi, Cincinnati, Ohio Office
Taylor Creek Office Hours
7074 Harrison Avenue
Cincinnati, Ohio 45247
Phone: 513-922-8200
Directions
Monday to Thursday: 8:15 AM – 7:00 PM
Friday: 8:15 AM – 4:30 PM
Saturday: CLOSED
Sunday: CLOSED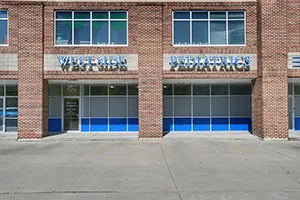 Harrison Ave, Cincinnati, Ohio Office